Chricton Park Reno Entryway

How do you keep the character of a house to fit the neighbourhood, while still modernizing it? This was the question for this renovation. Early versions of the design looked at multiple options from small interventions to tearing it down and rebuilding. A common question when renovating homes is "What stays... And what goes?". It's sometimes hard to know the answer. It's about finding a balance that is right for each particular neighbourhood and client.

After many iterations, we fully gutted the interior and settled on converting the garage into a kitchen. We did this by opening up the ceiling to the rafters above, placing and exposing collar ties. We built-out rafters to hold the structure together when we removed the ceiling. A major decision in the design was keeping the stair location in its current place and making the design work around it. On the exterior of the home, we reclad the house with dark Cape Cod siding. We put in new windows but kept the existing brick in large chunks of the exterior on the back and sides.

We worked closely with the client to strike the right balance on the interior finishes. We wanted to provide some level of interest and variety while keeping the palette neutral and not trendy so that it will have long-standing appeal.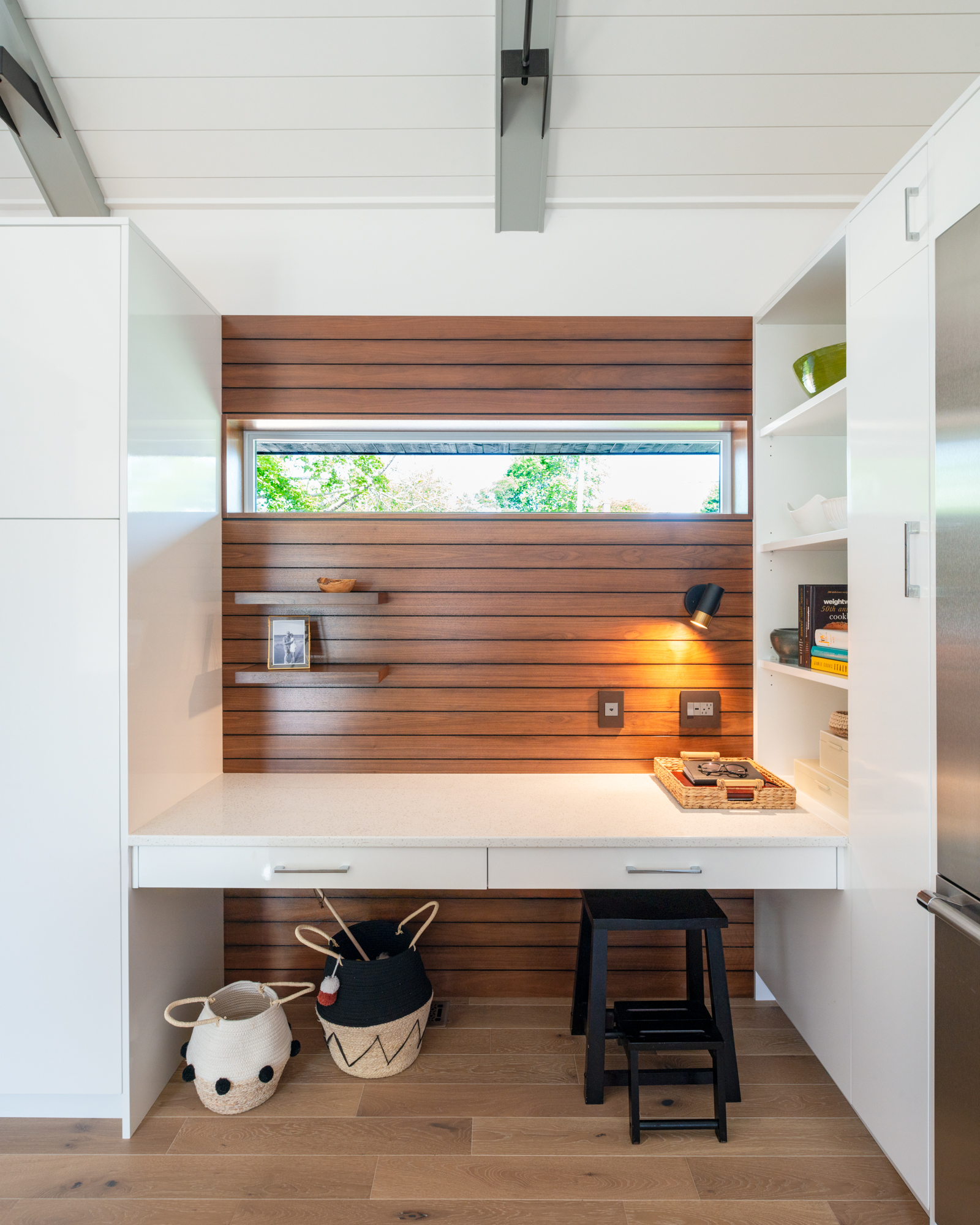 Crichton Park Reno